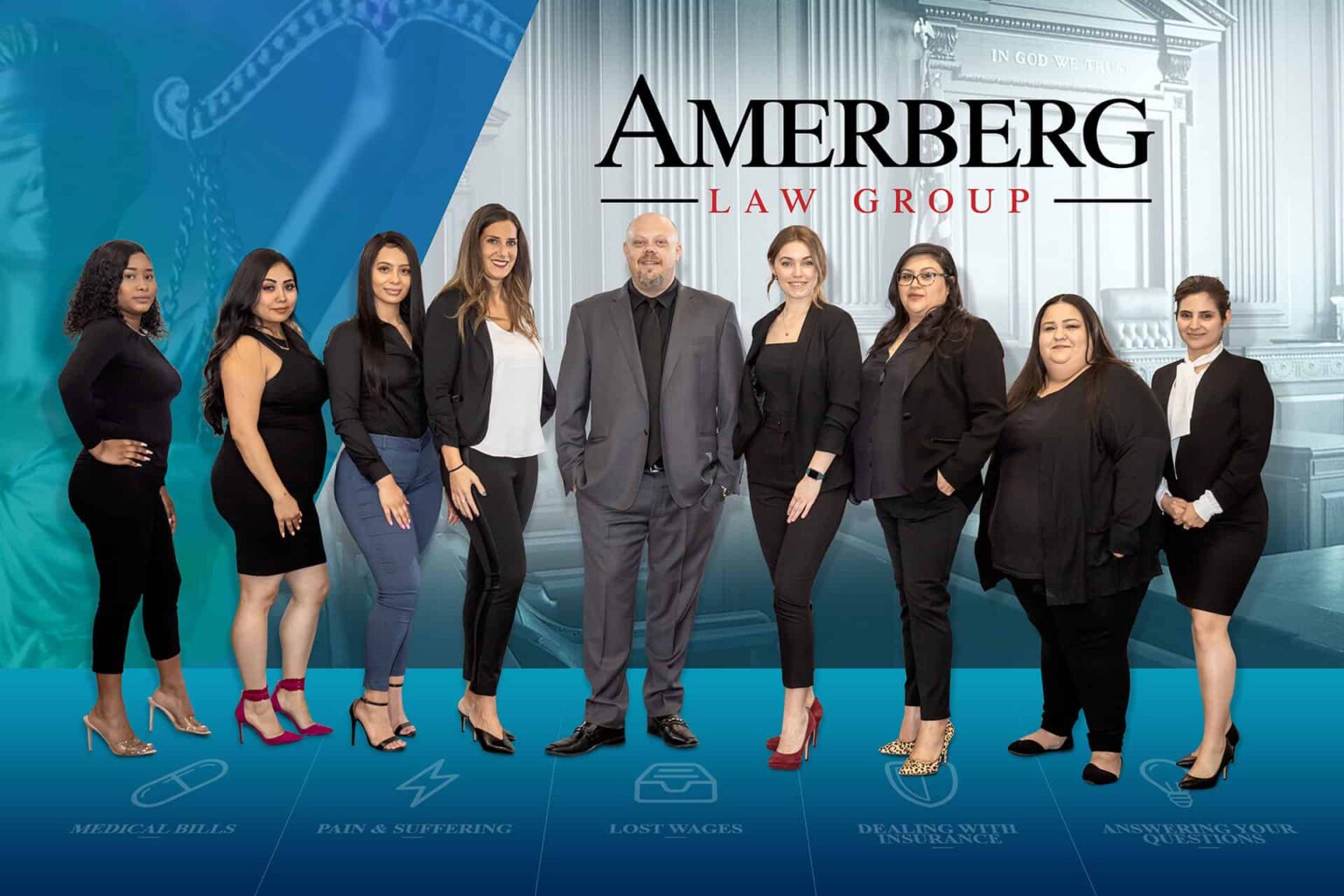 ---
20061 Saticoy St. #102. Winnetka, CA 91306
34.208774977499, -118.57075305221
---
Phones are answered: 24 hours for new clients
---
Is info on this listing outdated? Are you owner of this business? Register and claim it now.
Personal Injury Lawyer in Winnetka
Amerberg Law Group – personal injury lawyer will provide you with professional service and will handle your personal injury case with the utmost care and attention to detail. Every accident is unique: the circumstances, the timing, the location – all these aspects are very important as well as your personal involvement and understanding. It does get confusing due to the stress and pressure but with our team of experts you are in good hands.
Personal injury cases
Personal injury cases arise when an individual is injured or harmed due to the negligence of another. The negligent party can either be an individual or entity, e.g., company, corporation. The injured party in a personal injury case has a legal right to pursue a claim against the negligent party for all damages sustained, including medical bills and pain and suffering. The injured party is entitled to recover the following from the negligent party:
Medical bills
Future medical costs
Pain and suffering
Emotional distress
Lost wages
Ask Amerberg Law Group
Amerberg Law Group represents our clients in dispute-related processes and have been successfully handling multiple types of cases that include insurance coverage, medical treatment, loss of earnings and loss of earning capability which may be in the way of your successful recovery and make your life pretty complicated.
In all circumstance, it is heartbreaking to lose a loved one, but this loss is markedly more tragic and traumatic when the ensuing death is the result of someone else's negligence or recklessness. If someone's negligence results in an accident that injures you, you may have a reason to file a California catastrophic injury claim. Negligence is the legal term for a breach of duty to exercise care. You are eligible to be compensated for your injuries and losses if you or your lawyer can prove that someone else has a legal obligation to you to take care of you, because of their negligence, but has not complied with that responsibility. For instance, if a drunk driver has permanently damaged your spinal cord, the drunk driver may be financially liable to you. Damage is a term used in the civil court system to describe this type of compensation.
Our legal expertise in personal injuries and financial resources coupled with our wealth of experience has enabled our company to succeed in a complex variety of cases against big insurance companies and other financially resilient corporations.  We are confident that we will identify the best and most optimal solution to your case.